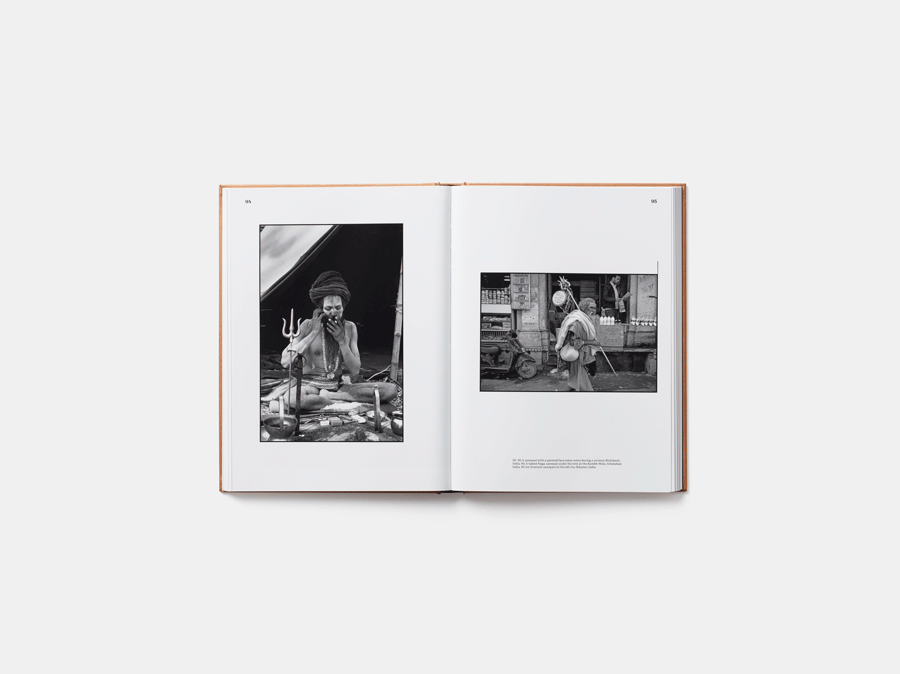 Gods I've Seen – Abbas
Phaidon



In 2016 Phaidon published a photobook by the acclaimed Magnum photographer Abbas. The book chronicles the ancient rites and contemporary life of the Hindu world, in this latest in Abbas's series of photobooks on the major religions of the world. Between 2011 and 2013 Abbas travelled to India, Nepal, Sri Lanka and Indonesia, exploring and photographing Hinduism and daily life.
The design for the book begun with the typeface. The desire was to find something that felt comfortable culturally beside the photographs, as well as something that would communicate some of that heaviness of the subject matter. The dense setting and oversized type size on the chapter dividers emphasized this. The bronze-gold – or what I like to think of as a dirty gold – had the right balance of bling and grit to it.