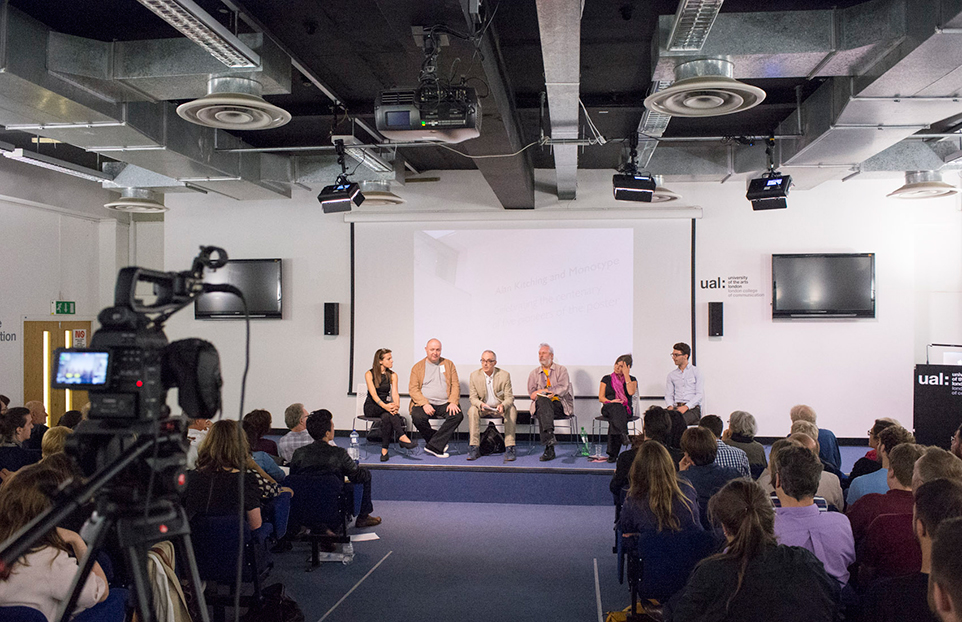 Alan Kitching and Monotype –
Celebrating five pioneers of the poster
Whilst working with Alan Kitching and Monotype on the AK Collection it became obvious to us all that a much bigger celebration of the five designer's should take place. So after talking with the London Design Festival and the London College of Communication, we started planning an exhibition.
We decided that we should not only showcase the legacy of these 'five pioneers of the poster' but examine the lengthy process Alan Kitching undertook when creating his monograms utilizing material from his own archive and Monotype's.
To coincide with the exhibition at LCC we organised two other events that included a talk by Alan at the V&A on the opening Saturday of the London Design Festival and a panel discussion chaired by John L Walters. We invited guest speakers Tony Brook, Naomi Games, Jessica Helfand, Dan Mather and Lars Müller, joined Alan Kitching to talk about the lasting legacy of the five designers celebrating their centenary.

All photography by Simon Ellis.