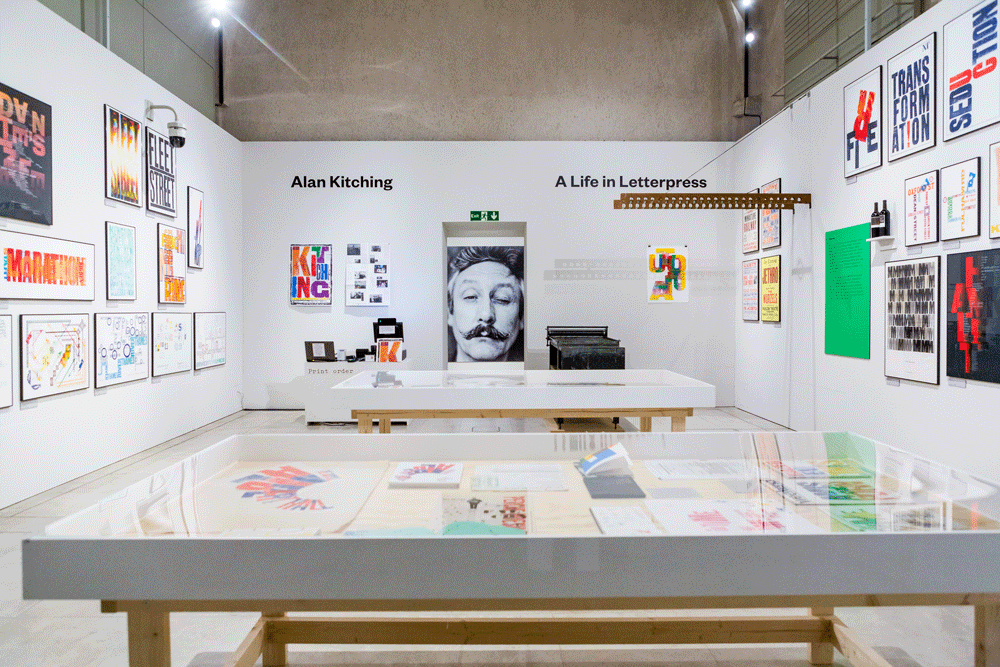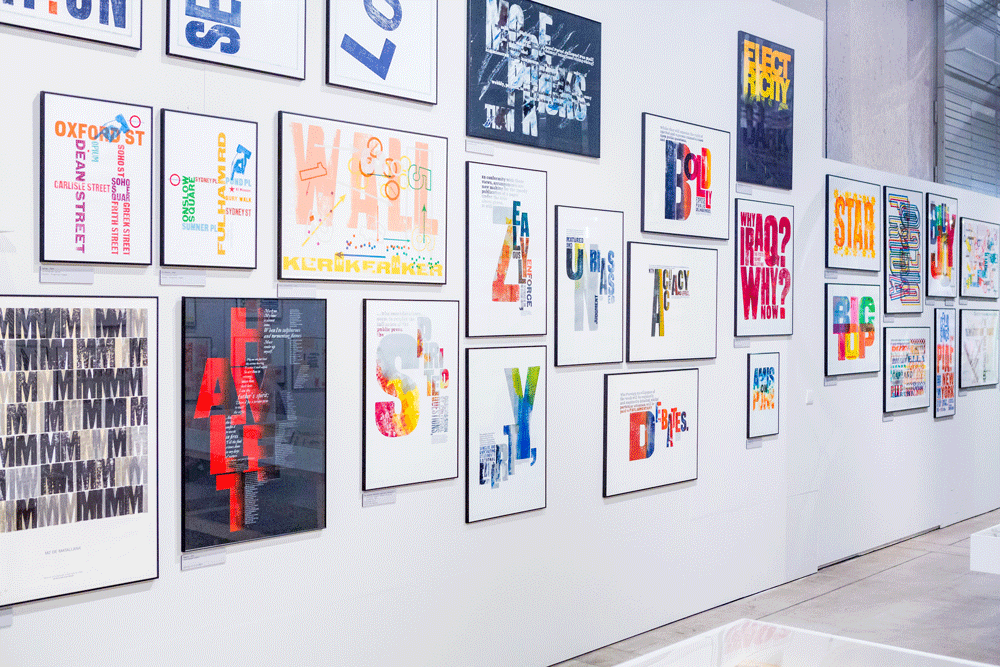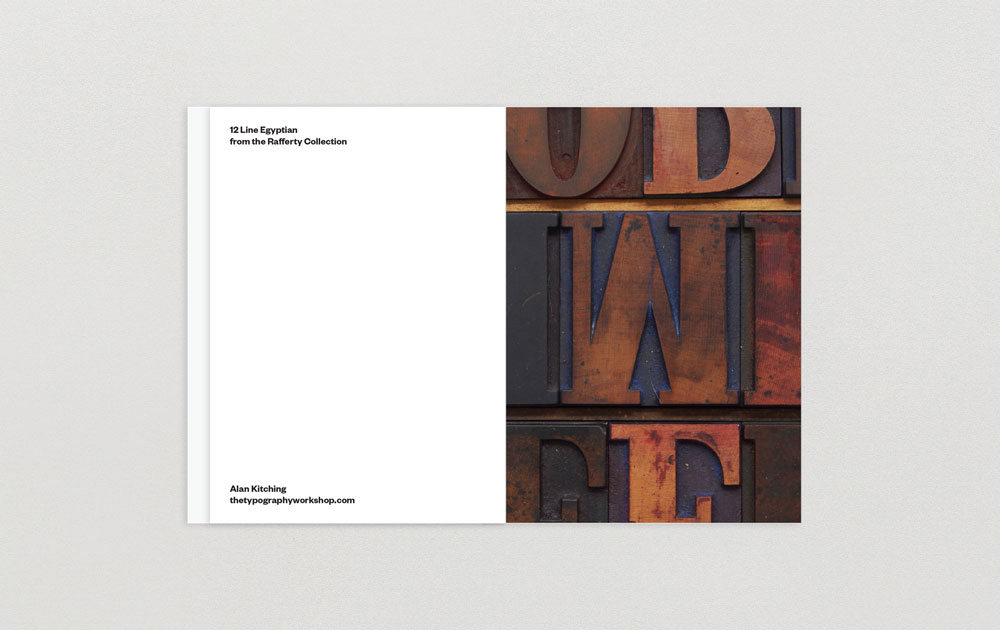 Alan Kitching: A Life in Letterpress
Exhibition (UK tour)
To coincide with Alan Kitching's monograph Alan Kitching: A Life in Letterpress, this touring exhibition of the same name sought to bring the book to life, showcasing over six decades of work. The exhibition presents Kitching's career from his beginnings as an apprentice and compositor, the first typographical experiments under mentor Anthony Froshaug, then partnering with Derek Birdsall and Martin Lee at Omnific to his most recognizable creations at The Typography Workshop.

The exhibition presented over 100 framed prints salon-style hung mimicking Kitching's own workshop. Organised chronologically the show included Alan's press, drying rack as well as a large striking portrait of Kitching, overlooking the celebration of colour and typographic dexterity. Visitors were enlightened with bespoke work-bench vitrines featuring smaller editions and lesser known work, including a unique insight into his method and process with sketchbooks, proofs and roughs.

Exhibition photographs from Pick Me Up 2016 at Somerset House by Kevin Meredith.